e-Publishing solutions that meet and exceed your expectations
Let's explore our suite of solutions!
A cohesive layout and user experience across platforms.
Your partner for 360° of service
More than an e-edition, new and advanced products to meet all your needs. Metered Paywall and e-Tear, the most required and appreciated.
Metered Paywall
Customize your offerings with a Metered Paywall
Are your articles circulating on the net through social networks or other solutions? Excellent!
With Metered Paywall you give value to your work and acquire new customers.
Protect your web content with an easy, single sign-on for your subscribers
 Sell Print, Digital or All Access packages
Maintain control of your subscriber relationships, data and revenues!
A more secure method to ensure your content is protected
 Analytics by platform and by user groups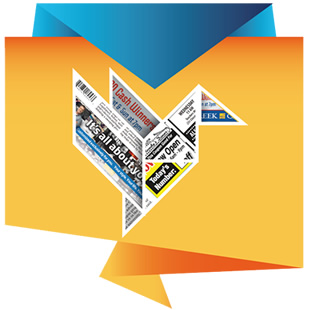 e-Tearsheets
Save your time and satisfy your advertisers
Do you want to be more efficient with your advertisers by sending them
real-time notifications of the publication of their ads?
e-Tear will help you to explore these new horizons:
Enables your advertising staff to spend more time selling and improving customer service and less time on unproductive activities
Provides instant web access to years of digital tearsheets
Lets you stop sending paper tearsheets and eliminates printing, postage and handling costs
.
What our customers say about us
Reliability and stability
During WAN-IFRA 2014 in Amsterdam we scanned the market and finally have decided for Tecnavia as supplier of our digital services, based on the possibility to use standard pdf files as input for the e​-P​aper​, ​which are automatically processed to readable articles. This gives us more stability and reliability in delivering the e​-P​aper to the customers.
Another important argument for Tecnavia was the ability to offer a solution for web, iOS and ​A​ndroid which covered most of the common used devices on the market.
Andre Kröse –  Head  of  EDV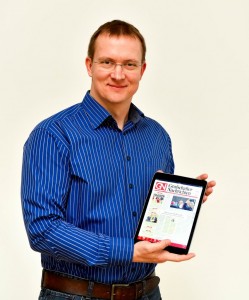 Thanks to Tecnavia, the Wisconsin Newspaper Association now offers its member newspapers and News Tracker customers a broad spectrum of top-of-the-line digital services.
The technology behind Tecnavia has made the Association's websites and services user friendly and visually appealing.
Tecnavia's staff get an A+ for their forward-thinking methods and willingness to tailor products to fit WNA's specific needs.

The goal was simple – identify a technology company that had a robust portfolio of products and a reputation for high-quality customer service and support.  Our digital team reviewed and assessed several well-known technology companies and Tecnavia not only met all of our criteria and exceeded our expectations, but was as committed to creating a true partnership to grow our respective businesses as we were.  With the first year of our partnership nearly complete, we've surpassed our revenue and audience goals and are beginning to implement the next series of products from Tecnavia. While the goal was simple, the results weren't guaranteed – by partnering with Tecnavia, they might as well have been.

For us, as trade magazines, the e-Paper solution of Tecnavia gives our readers far more possibilities than a plain PDF-version. Our subscribers really appreciate the fast and uncomplicated options this solution offers. And all without having to change anything in our workflow. We just give them the same files we prepare for the printinghouse and Tecnavia does all the work.
It is actually that simple!

As Findlay Publishing planned to move to a full service membership model for our readers, (print, dotcom and e-papers)  we looked for a company that could in turn provide full service for us at a reasonable rate.
Tecnavia has been able to help us bundle our offering for both of our publications (The Courier, Findlay Ohio and the Review Times, Fostoria, Ohio), provided apps for both Android and Apple, worked with us as we integrated our mobile responsive system, and worked well with our circulation data base vendor.
The staff is knowledgeable, helpful and patient.
Avvenire is a newspaper with 80% of its circulation generated by subscription. We have chosen Tecnavia as our reliable partner to reach the goal to inform our "customer-reader" 24 hours a day.
Thanks to Newsmemory Bluebird, we can offer online the same subscription options we have in print. The backend interface allows us to have direct control over our publication and subscribers.
Tecnavia provides us with the opportunity to have continuous and constant development of our products, as well as the ability to take advantage of new business opportunities. One of the latest additions we are using is the opportunity to give new life to print ads in the digital edition.
Integrated with your editorial system
You have other systems and you are interested in our functionalities? We are able to integrate with the main editorial systems and other e-publishing solutions.
An e-edition with a truly reasonable investment
Whether your circulation is two thousand or two million copies, you can rely on a professional solution that enables you to improve your content profitability on all devices. No investment in hardware, software, or staff is required.
Our staff is constantly available to help you deliver a quality product to your readers, anytime, everyday! Call us on our technical support hotline, day or night, and we will be happy to assist you!