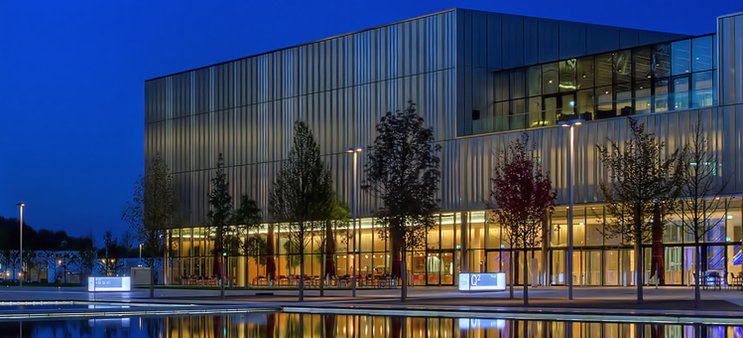 With around 40 lectures, panel discussions and workshops, the CONGRESS OF GERMAN TRADE PRESS  is one of the main industry events for professional publishers and players in the B2B communication.
During the two day comprehensive exhibition, Tecnavia has showcased:
The release of NewsMemory Bluebird, the new generation of e-Edition, a full featured and robust solution supported across platforms and devices;
Website Metered Paywall with Single Sign-On, a new opportunity to grow your business;
Native Apps, Add ons, e-Commerce, e-Archive… more than an e-edition, new and advanced product to meet all your needs!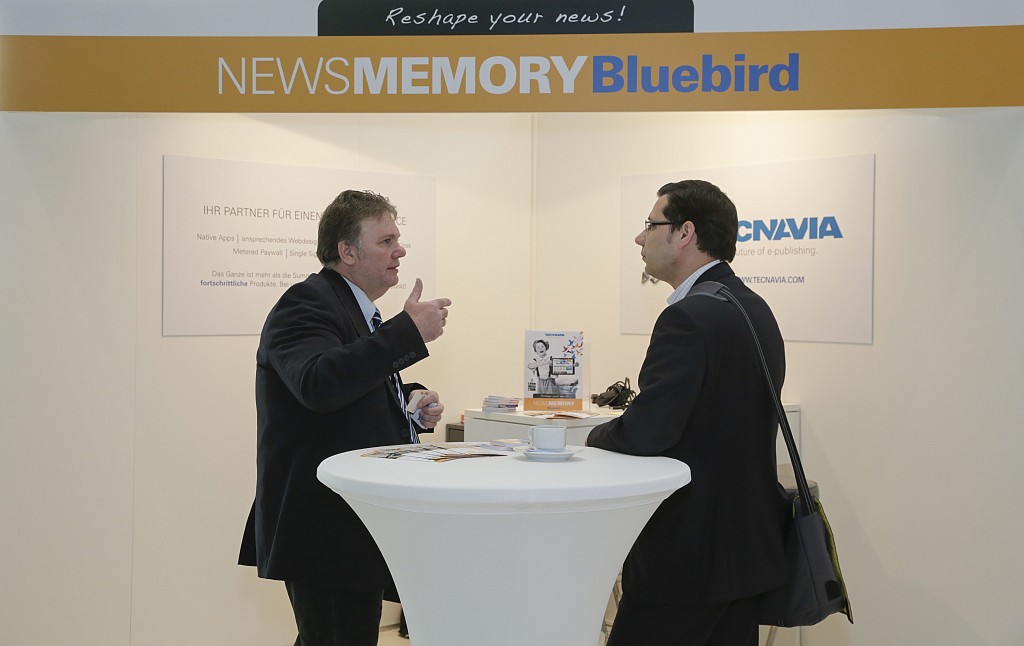 Our sales manager Mr. René Sluyk (left) in discussion with Mr. Michael Pradel of Kircheim Verlag Mainz on e-Editions & Apps at the Congress for the German Trade Press in the Thyssen-Krupp Expo Hall in Essen, Germany.
Upcoming shows Tecnavia will participate:
WAN IFRA Italy 2014, 18- 19 September, Padova, Sheraton Hotel and Conference center
Publishing Solutions Day 2014, 25 September , Vienna Austria, Studio Building of Academy of Fine Arts
World Publishing Expo 2014, 13-14-15 October, Amsterdam RAI
Soon more details about these events.