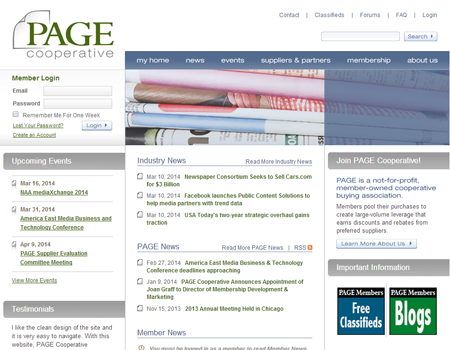 PAGE Cooperative has announced their Platinum Suppliers for 2014 and Tecnavia is proud to be, one more time, among them.
Designed to recognize and reward PAGE Preferred Suppliers who have performed at a superior level throughout the past year, the designation was bestowed upon 18 of the 200 plus PAGE Preferred Suppliers and Partners.
To be eligible, companies must have been a PAGE Preferred Supplier for a minimum of two years and cover the PAGE administrative fee. Candidates are then judged on various criteria that include: performance score on the annual PAGE member non-newsprint survey, yearly purchasing totals and year over year sales growth, review by the PAGE staff and PAGE Supplier Evaluation Committee and competitive pricing.