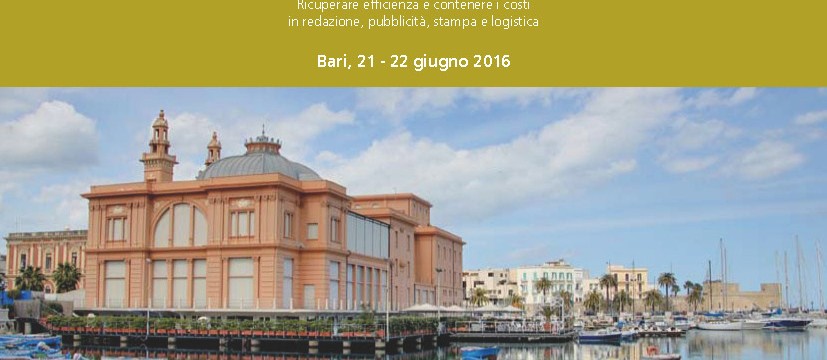 WAN-IFRA Italia the International Conference for the Italian publishing and printing industry will take place in Bari the 21st and 22nd of June. This year's program will deal with innovations in digital content management, multimedia advertising, printing and logistics, and newspaper re-organization.
Tecnavia will sponsor WAN-IFRA Italia 2016 and will show:
The latest developments of the 2-in-one App
An app featuring real time news and the digital replica to keep your readers constantly informed and give more visibility to your advertising. A captivating graphics to best display the RSS Feeds.
Website design and hosting
Responsive, SEO friendly, real time websites to showcase your content and attract new readers.
TECNAVIA, building the future since 1975!