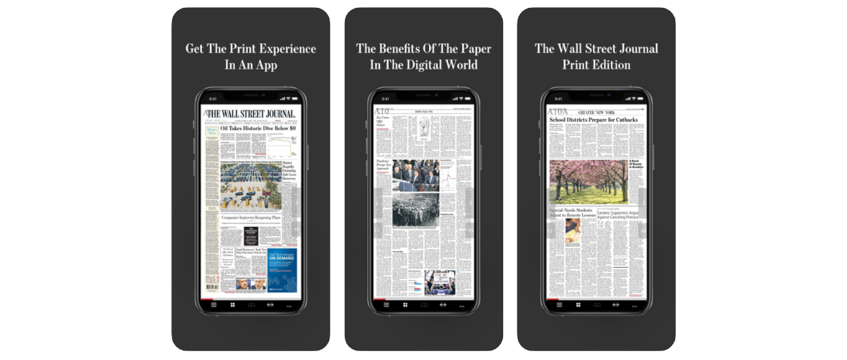 The Wall Street Journal Apps (WSJ – Print Edition) releasedin July by Tecnavia are available on the stores
The Wall Street Journal, the international newspaper published in New York in the United States, with a worldwide average of over 2 million copies printed daily,  is the newspaper with the greatest circulation in the United States.
The Apps are  receiving very good reviews among subscribers. A  new front-end technology,  React-Native,  guarantees the best performance in terms of responsiveness and uniformity across each device.
Tecnavia's solutions, already used by more than 1,800 publications worldwide, are designed for an optimal reading experience on mobile devices and on increasing your advertising revenues. In the United States, more than 33% of daily newspapers are already our customers.