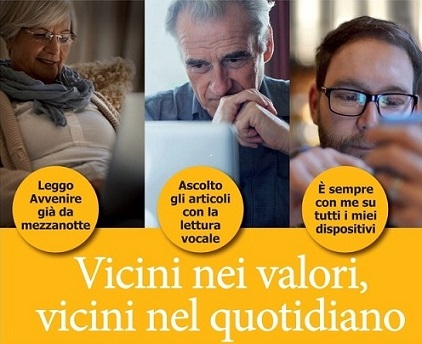 Avvenire "Protagonists in Change" with Tecnavia's e-publishing solutions
As announced at WAN-IFRA Italy, Avvenire, Italian newspaper with national circulation,  has launched a host of new, advanced digital services designed and implemented with a focus on the customer and their needs.
Your news anytime, anywhere
The 12am "midnight" e-Edition is now available both on web and on the app with a notification on the device screen to inform readers that the new edition is online.
The 6am e-Edition has been enriched with the diocesan pages. A push notification on the App icon and a newsletter email push informs readers when the e-edition is online; background download is available.
With these recent enhancements, Avvenire presents an e-Edition with the same layout and user experience across all devices for a more pleasant and engaging reading experience.