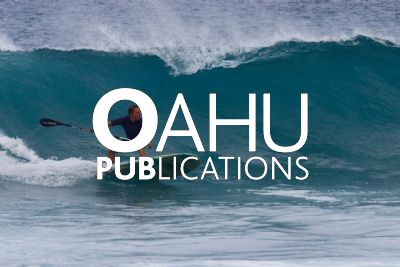 Oahu Publications, the largest media company in Hawaii, on May 1, 2018 successfully transitioned their print
replica solution to the leading provider in North America, Tecnavia Press Inc. The Honolulu Star-
Advertiser ranks in the top 15 largest U.S. Daily newspapers and ranks #1 in readership nationwide
selected Tecnavia's print replica solution and their Total Media Solution apps that combines live news and
access to the print replica all in one interface. "We selected a solution that best serves our readers with an
easy to use platform that focuses on our content" said Troy Fujimoto, Vice President of Digital Media. In
addition to the Honolulu Star-Advertiser, all the Island newspapers owned by Oahu Publications have
transitioned to Tecnavia for their print replica solution and Total Media app on Android and IOS devices.
Aaron Kotarek, Senior Vice President of Audience and Operations added "Print and digital engagement is a
vital component of our business and we wanted a partner that had the same vision and focus on that
audience engagement".
To ensure readers had no disruption in service and be ready for the new platform, after being on the same
solution for 11 years, an extensive marketing campaign in print and online detailed the changes.
Subscribers had the opportunity to view both solutions for 14 days until a complete switch was made. "The
trust that the Star-Advertiser put in Tecnavia in this crucial transition for their valued readers confirms that
we are providing the solutions to assist the media industry in the evolving digital distribution" said Diane
Amato, Vice President of Sales at Tecnavia.
Since its establishment in 2001, Oahu Publications Inc. has emerged as Hawaii's largest media company.
OPI's flagship publication is the daily Honolulu Star-Advertiser, established in 2010 when the Honolulu
Star-Bulletin (est. 1882) and The Honolulu Advertiser (est. 1856) merged after OPI purchased The
Honolulu Advertiser from Gannett Corp. In addition to the Star-Advertiser, OPI owns and publishes a
diverse group of publications, including MidWeek, West Hawaii Today, The Garden Island, Hawaii Tribune-
Herald, as well as luxury and hotel magazines.
Tecnavia, with 20 years' experience in e-publishing, processing and managing 1700 + titles and over 8
million pages per year, has always aimed to provide high-performance, innovative, cost-effective, and
reliable solutions. Today, Tecnavia continues this tradition relying on hard work, bright ideas, and
continuous research and development.
Contact:
Diane Amato, VP Sales
Tecnavia Press Inc.
13965 W. Preserve Blvd., Burnsville, MN 55337
330-646-1889
damato@tecnavia.com