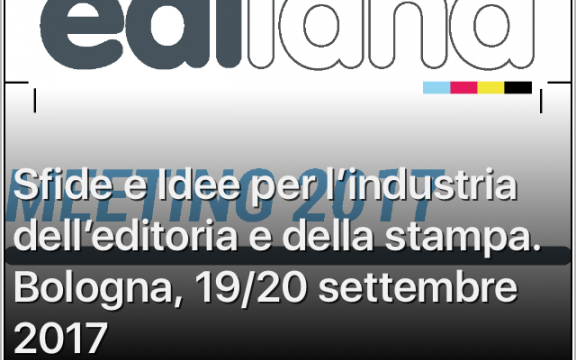 Ediland meeting, the conference for the Italian publishing and printing industry, will take place in Bologna by the Hotel Savoia Regency the 19th and 20th of September.
Tecnavia sponsors the conference supporting it with the new Event App for iOS and Android.
An App featuring real time news and the digital replica, all in one!
Live news feeds provide your readers with breaking news, updates and the published content, PLUS access to archives all from ONE App, with an intuitive and responsive design.
Tecnavia is excited to present publishers with a new opportunity for local newspapers to provide digital support to organize, manage and promote events. Tecnavia's Specialty and Event Apps, iOS and Android ready, can include customized event information, news, maps, registrations, ticket sales, push notifications and advertising as well as digital replicas of any hard copy brochures, flyers, etc, all in one convenient, digital location!
Tecnavia's Specialty and Event Apps are essential for organizers and attendees! Local newspapers now have a great way to provide organizers with a budget friendly digital format with complete content control and opportunities to generate additional revenue while saving exorbitant print expense. Event attendees will love the intuitive design, easy access and convenience; they'll have all of the information they need, right in the palm of their hand!
Contact us for more information!
info@tecnavia.com /+39 02 48731513
Website design & CMS for publishers
Tecnavia creates responsive, SEO friendly websites, with automated updates from printed content. Add live, breaking news and non-print content anytime with ease.
TECNAVIA, building the future since 1975!