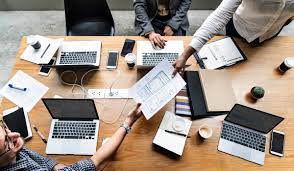 We are pleased to announce that Tecnavia's first Users and ePublishing Roadmap Conference will take place the 23rd November at Technopark Graubünden in Landquart, Switzerland.
The incredible evolution of the sector in recent years, and in particular the significant changes in reader habits during the pandemic, must be taken into account by every publisher and newspaper.
A simple online presence is no longer a sufficient requirement.
More and more efficient and engaging mobile apps, push notifications and newsletters management, a dynamic and easy to manage website, the overall reduction of administrative costs, data analytics and KPI definition are elements often overlooked but essential for the success of newspapers.
At the Users and ePublishing Roadmap Conference, we will have the pleasure of sharing with you information that will help you overcome the challenges that the market poses to you daily. We will show you some solutions that will help you increase subscribers, ensure a more targeted offer to your advertisers, and increase your revenue.
To have more information about the Conference,
please contact Angelo Landi,
email: alandi@tecnavia.com